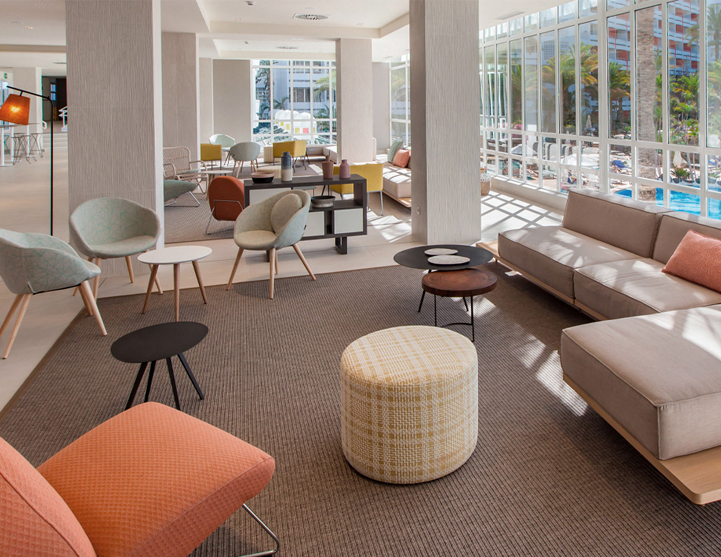 A leap from the 1980s to the 21st century. Remodeling of a traditional hotel from the eighties located in Las Palmas de Gran Canaria.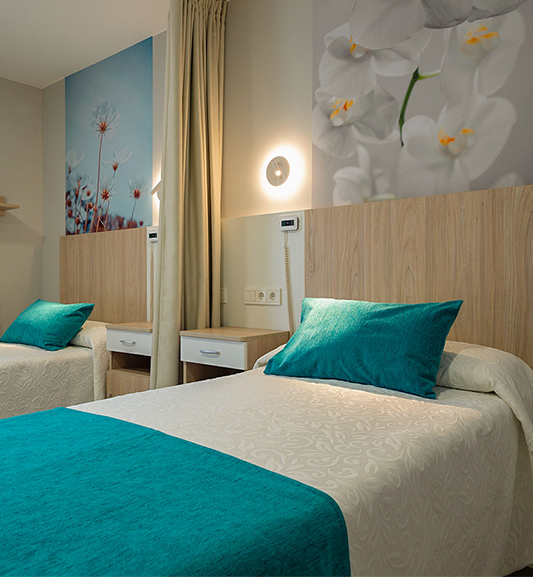 Kaudex used technical wood to provide the required warmth in an elderly living facility.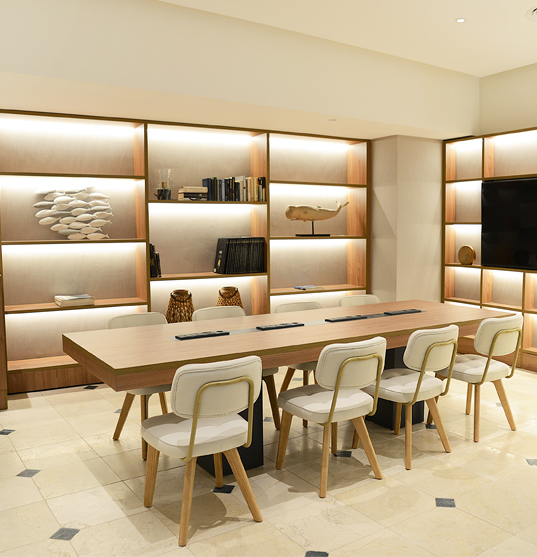 Fimanatur Eucalipto has been used in furniture and vertical coverings in the common areas, the restaurant and the rooms.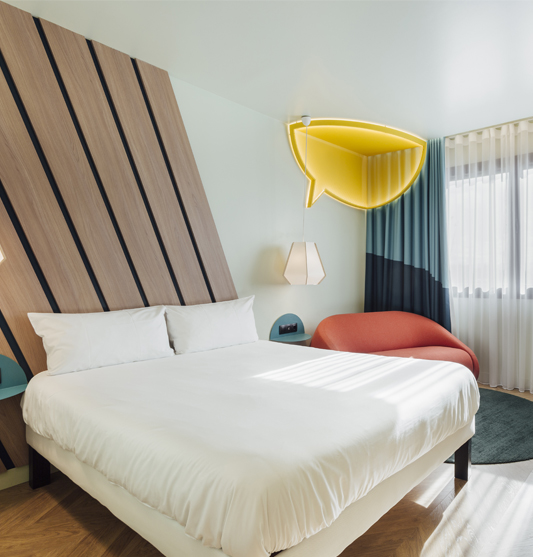 Do not give up anything: aesthetics, quality and durability. A constant nod to the aesthetics of the classic Spanish comic.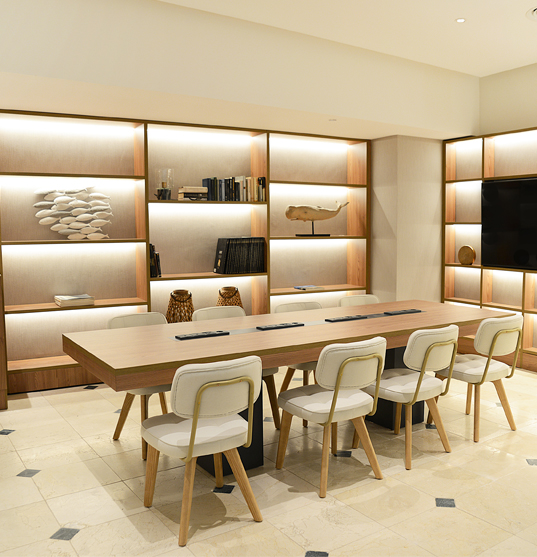 The Fibraplast Castaño Rialto Mesura design has been selected for coverings and furniture both in the rooms and in the common areas.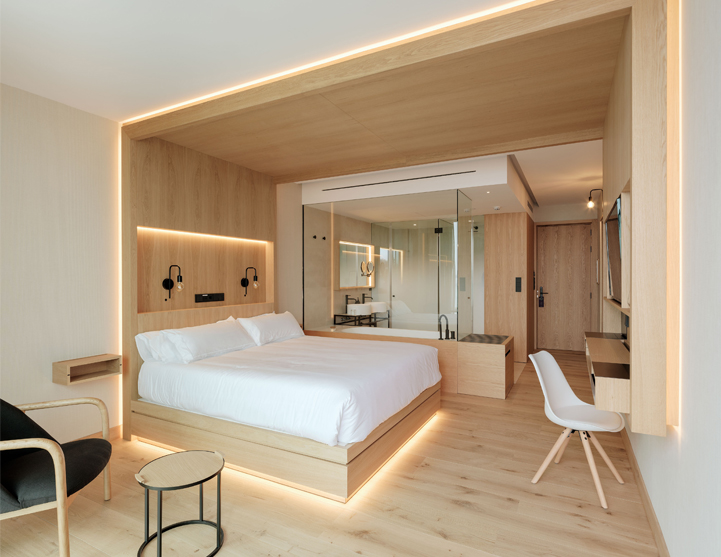 Sinaldaba Arquitectura has chosen Fimanatur Roble half figured for the panels, headboards and furniture in the rooms of Noa Boutique Hotel, a project carried out by Grupo Malasa.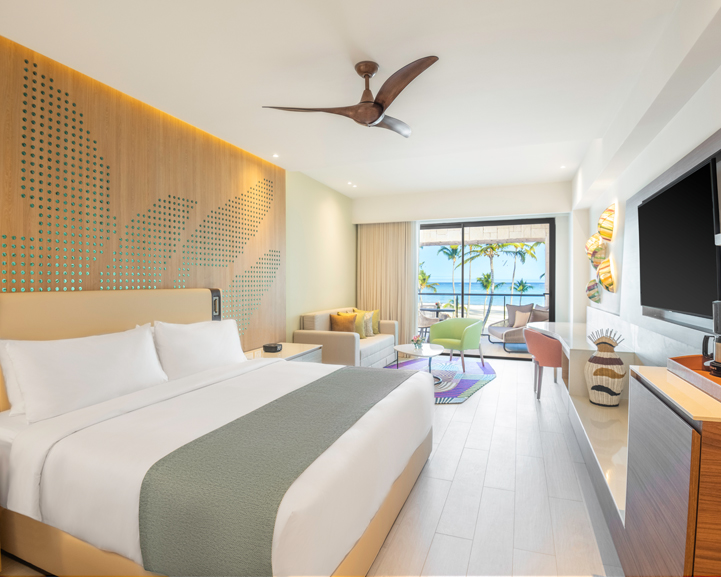 Caneletto Walnut and Lissa Oak were chosen for the panelling throughout the resort, which comprises 750 high-standard rooms.
See more