The office whose creativity knows no limits
Le Blume designed this 2,000-square-metre workspace to be used for both work and team recreation.
Fuente:
Finsa
- Autor:
Finsa
"THE WIDE VARIETY OF COLOURS AND FINISHES, AND THE OPTION TO BUY WITH NO MINIMUM ORDER ALLOWS US TO TAKE ON SMALL PROJECTS WITHOUT LIMITING OUR CREATIVITY"
Damián López, industrial designer at Le Blume.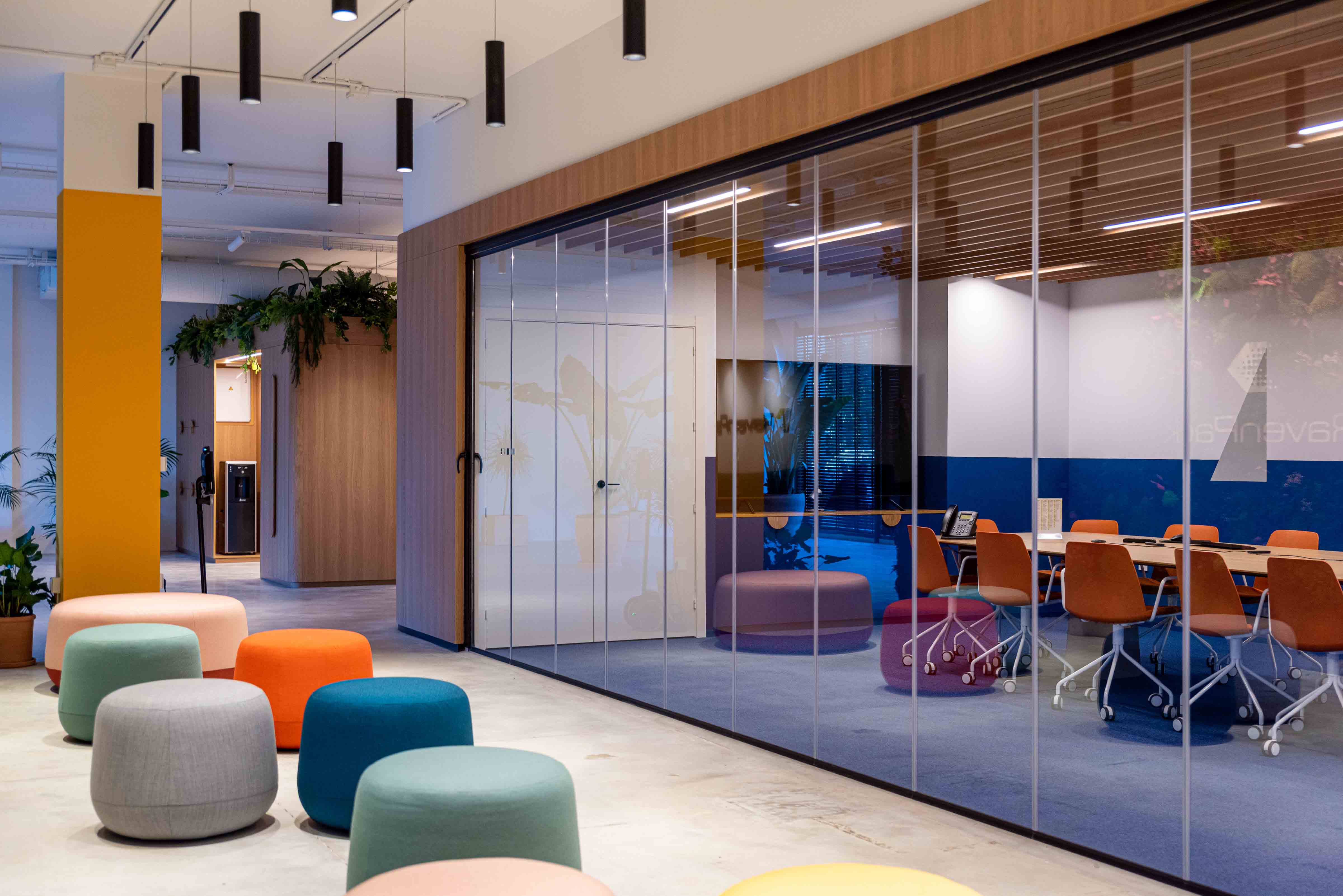 Think about the ideal office. Can you imagine it? A space where you can concentrate, work as a team... and even share moments of recreation with colleagues in order to encourage creativity. Le Blume has brought this dream project to life for a technology company based in Marbella. "This design was a perfect fit for the nature of our company, because we always aim to create experiences that centre around people," says Damián Lopez, an industrial designer at Le Blume.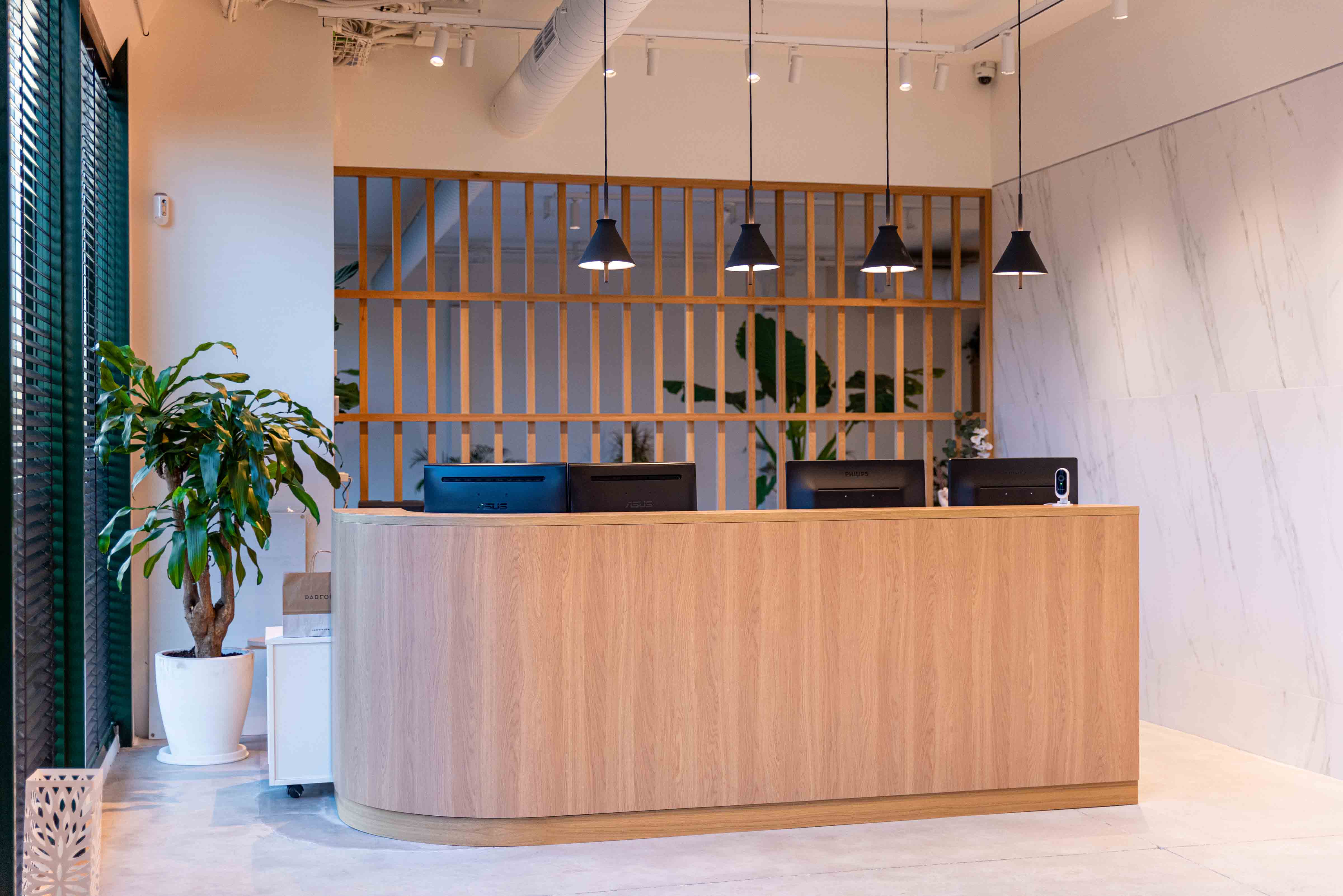 Technical wood played an important role in the project, "due to the freedom and versatility that the material offers", explains López. The main nucleus of the office was panelled using SuperPan Decor Lissa Oak Atlas. In addition, a wooden louvred ceiling was installed in the meeting rooms to provide acoustic support.
What were the challenges of the project? At Le Blume, they materialised in their encounters with glass carpentry, the panelling of the curved corners of the nucleus, and the resolution of the damp areas.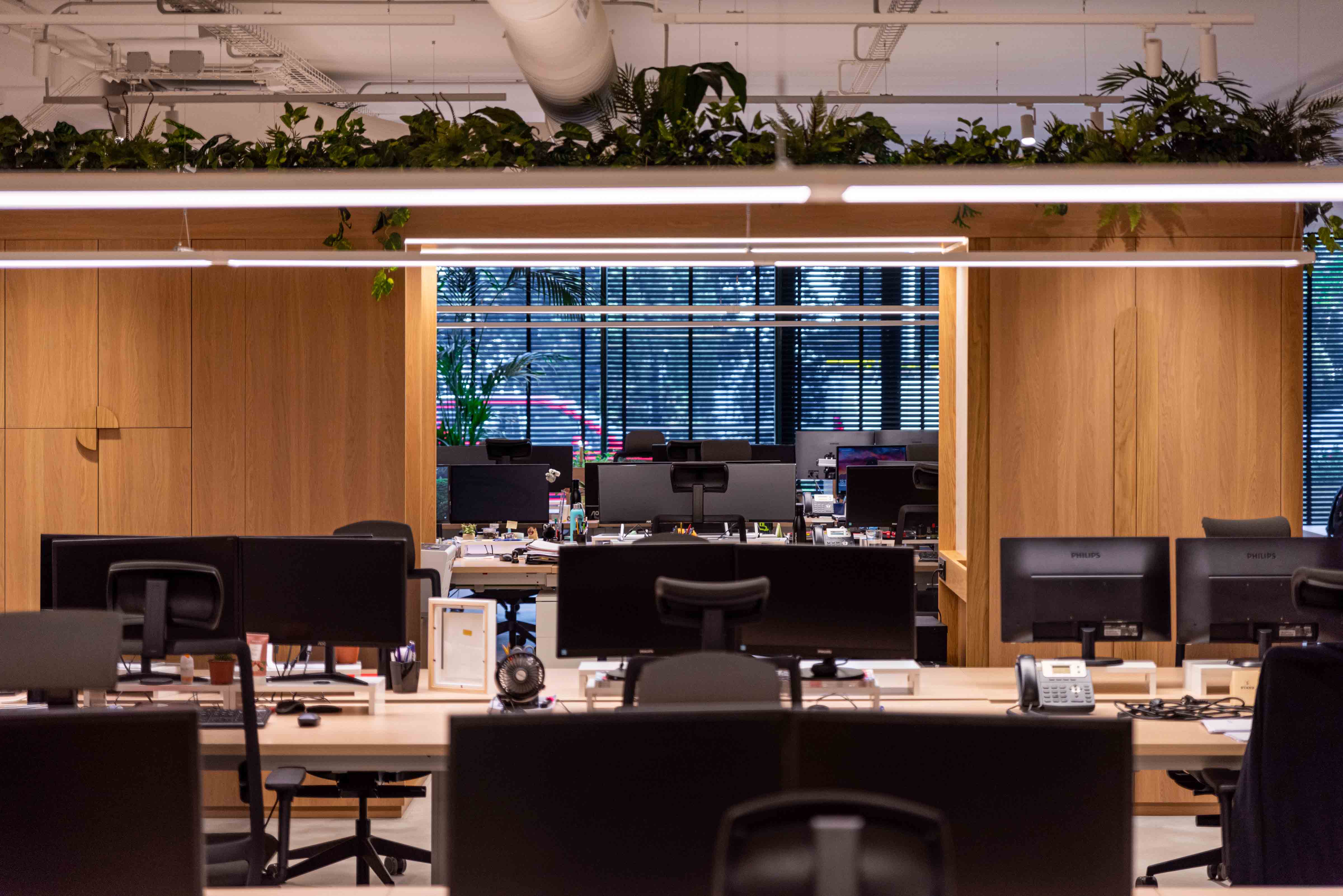 The studio highlights FINSA's wide variety of colours and finishes, and the option to buy without a minimum order, as "factors that undoubtedly allow us to take on projects without limiting our creativity," says López.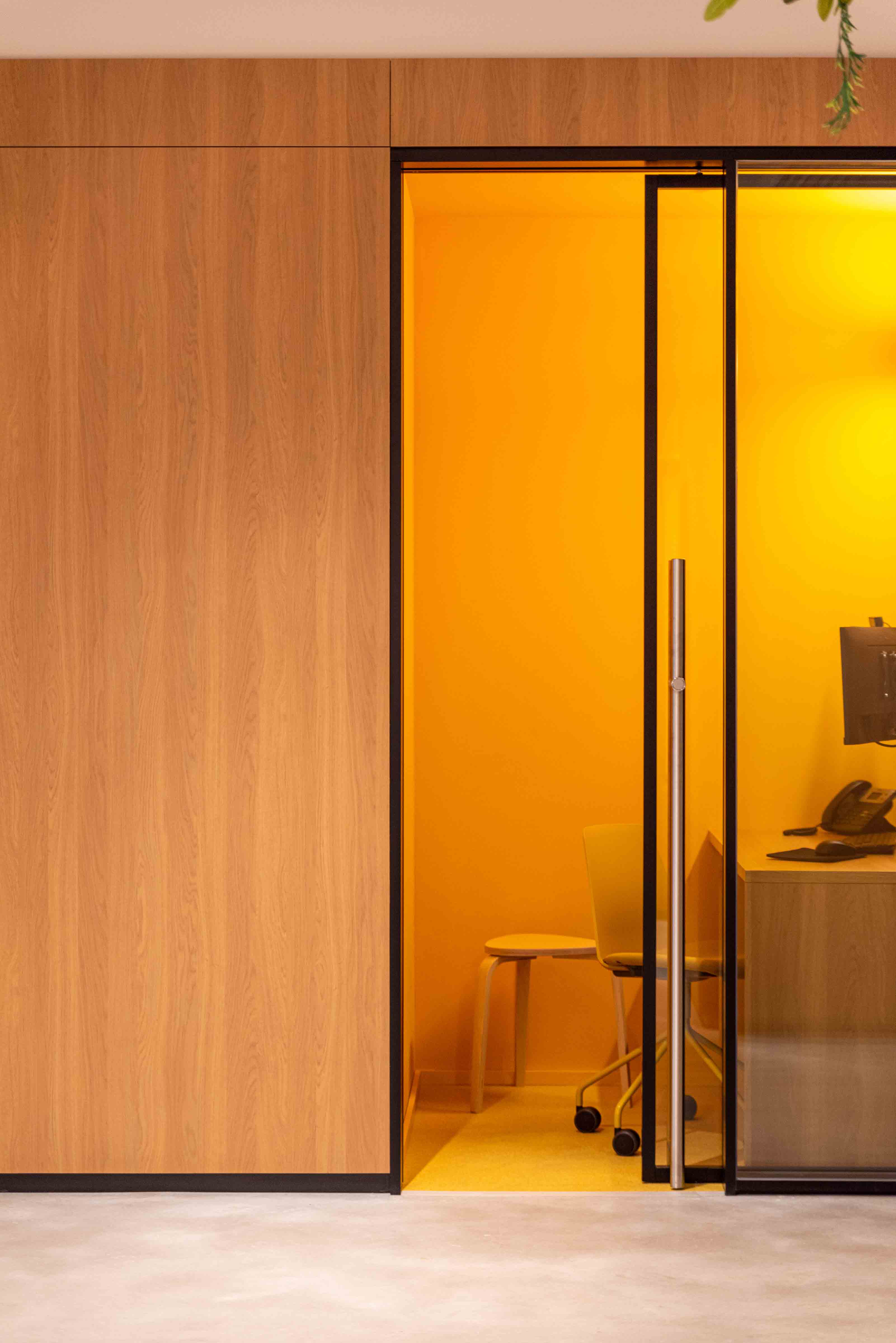 Another relevant issue in the completion of this office was the continuous advice provided by FINSA. "These facilities are key when it comes to choosing a travel companion," summarises López.
The result was so satisfactory that the same studio was also responsible for a recent expansion of the space.

If you enjoyed this case study, let us know what you thought of it on Facebook, Instagram, LinkedIn or Twitter.