The best hotel room is made of... technical wood
We analyse how natural wood veneer and melamine are applied to reproduce the luxury room paradigm in the showroom of the hotel consulting firm Inndex
Fuente:
Finsa
- Autor:
Finsa
What should the ideal luxury hotel room look like? Technical wood, and especially wood veneer, are noted as the ideal materials to achieve this paradigm. This year the hotel consultancy firm Inndex has just inaugurated a new space in Madrid of over 600 m2, where technology, design and accessibility for the hotel sector are integrated. Architects and decorators specialising in hospitality and retail are now able to discover advances in construction, efficiency and design aimed at improving the customer experience and the sustainability of investments in the sector.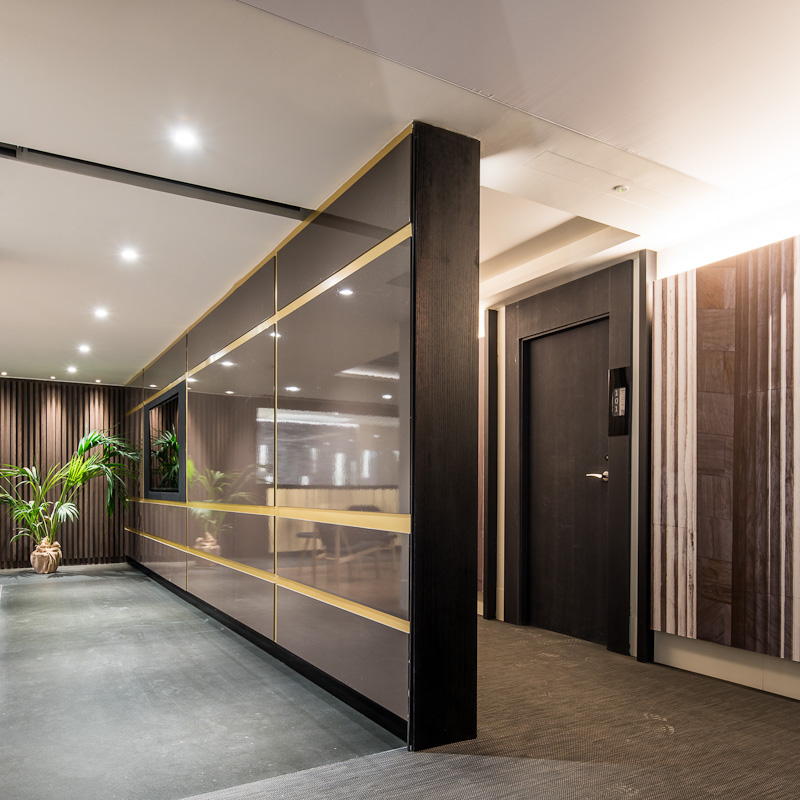 The showroom replicates a hotel in all its details: hall, rooms, bar, common spaces... For the design they have used the materials they usually recommend to their clients when designing a hotel. In this case, distinction becomes the key to achieving excellence, according to Luis Suárez, an engineer with FINSA's Technical Consulting team: "it is essential to keep them constantly updated to distinguish themselves from their competitors. In this sense, the material is the basis of each hotel typology", he explains.
The range of Finsa technical wood materials used in this showroom is extensive: natural wood veneer, Compacmel Plus, Fénix, Finfloor, various designs from the Gama DUO and Gama Studio melamine ranges, vinyl flooring... almost an entire catalogue of our products in itself.
Wood veneer: craftsmanship in its purest form
For this case study we selected natural wood veneer, as here is where the craftsmanship and customisation of the product can be appreciated the most. The application can be seen in the two floors in which Inndex is structured: ground floor (lobby, bar and rooms) and upper floor (offices).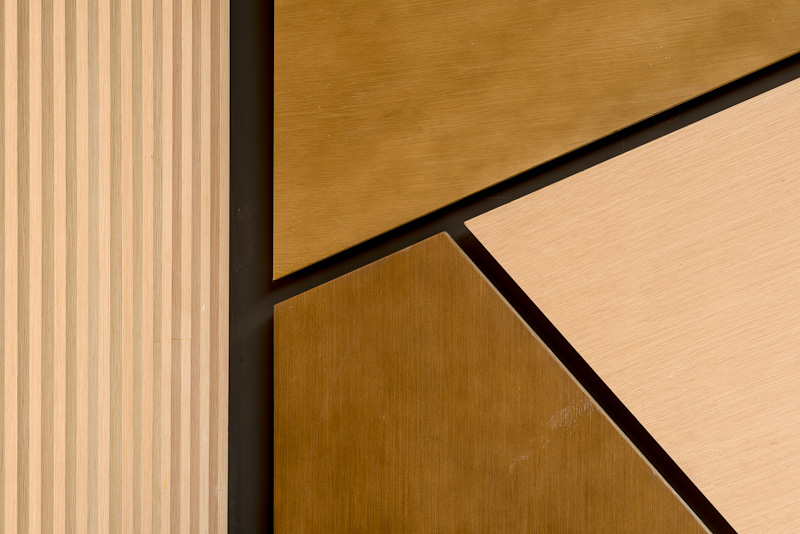 Perhaps the best exponent of the wood veneer is the palisade-effect panelling installed in the downstairs lobby. The Roble Fumé reflects "an urban, elegant and Italian character that differentiates it from a holiday hotel" explains Suárez. Production and processing requires customised carpentry from design to installation, even though it is an industrial product. The effect achieved is that of panelling that keeps the doors hidden.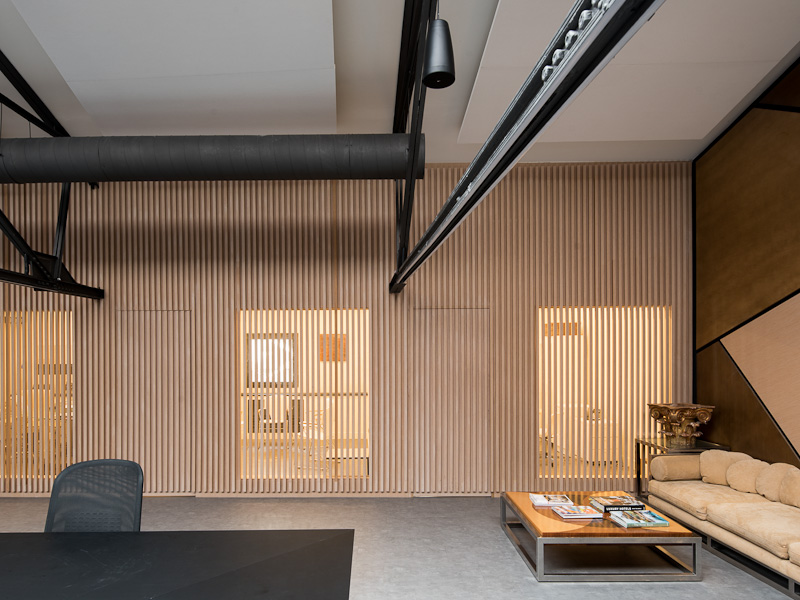 On the upper floor of Inndex, this palisade is reiterated with a wood veneer mosaic, which brings us to another quality of the material: the ability to offer different results depending on the complements applied to it, implying care is required in the assembly and coordination of the work.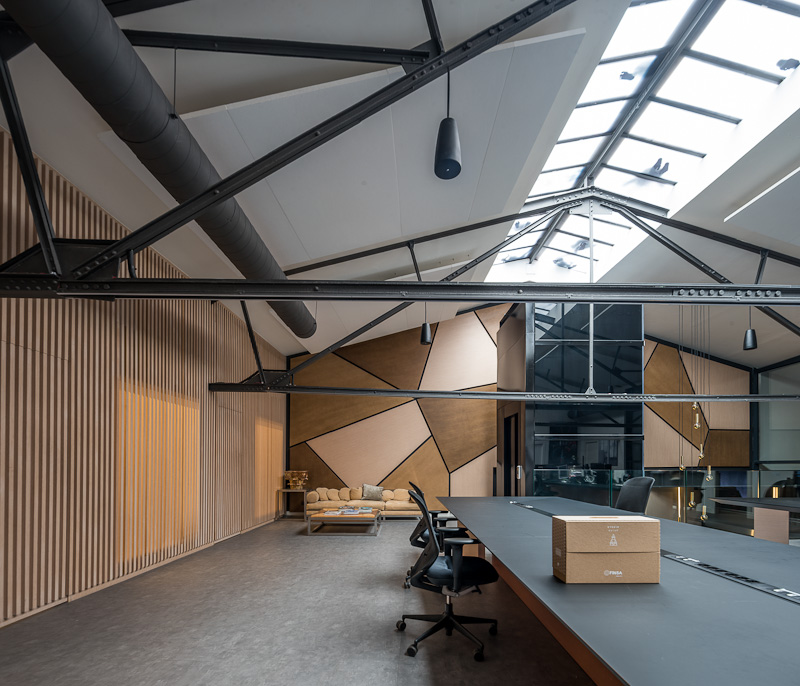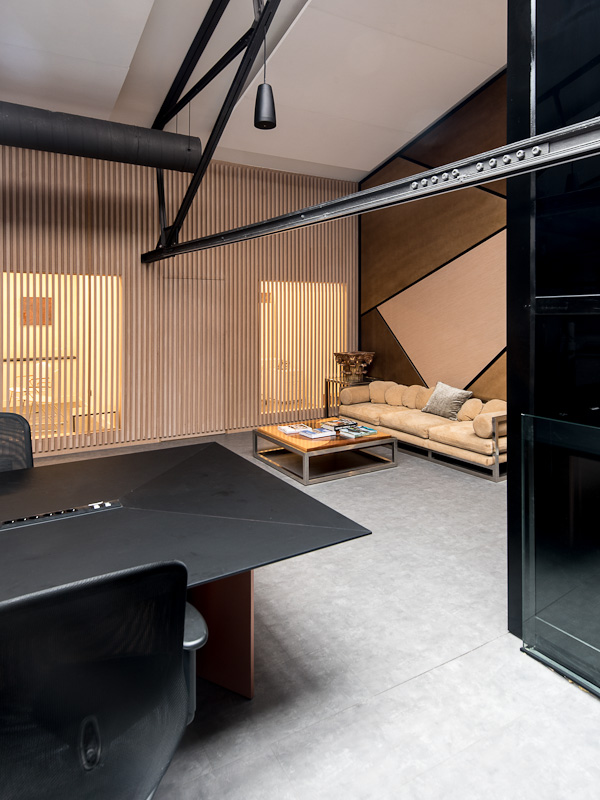 In addition to its application in panelling, the craftsmanship of the veneer is combined with the nobility of the material and as part of the furnishings of a five-star room. Specifically, by means of a table.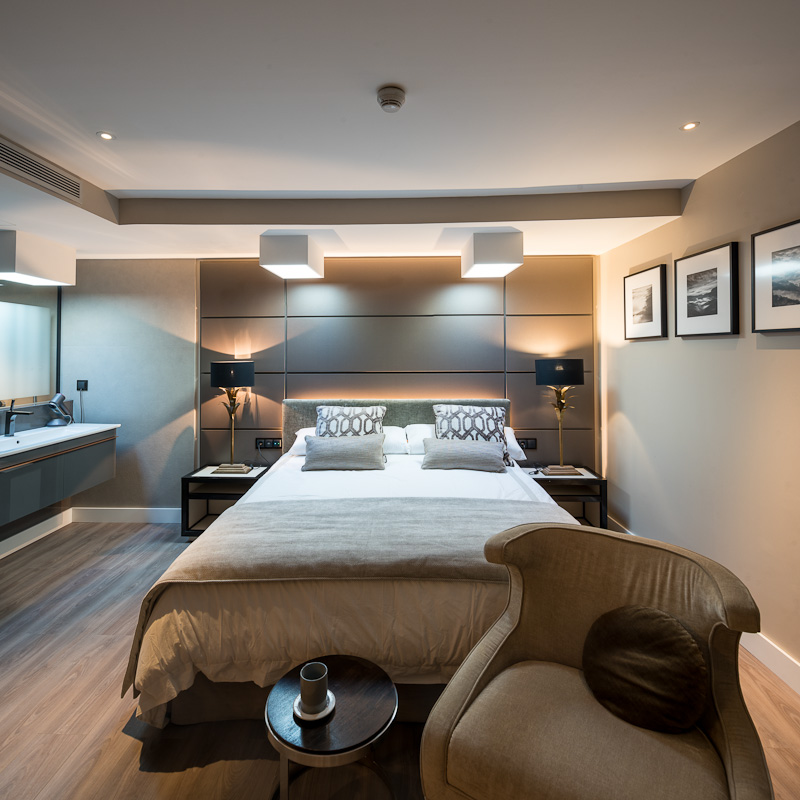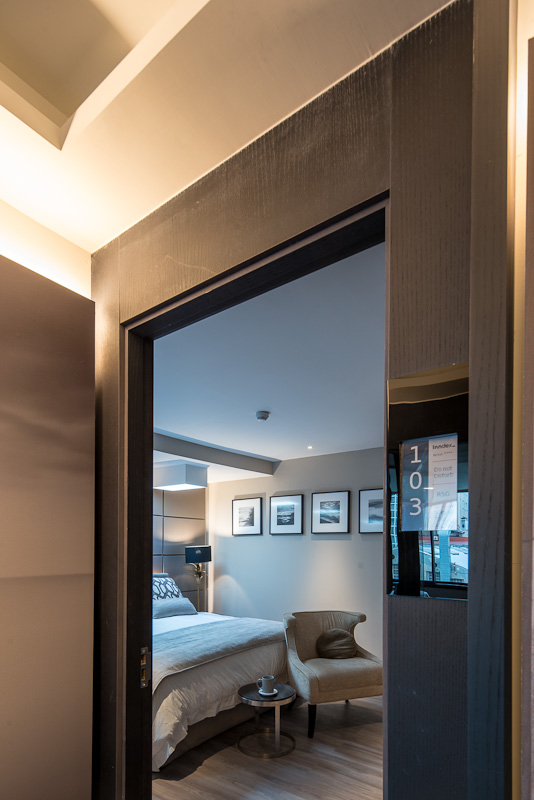 With this case study we hope to have enlightened you on the handling and applications of a versatile material in which the work of a craftsman's hand is fundamental.
Photos: Héctor Santos-Díez