Co-creation, co-development and buildings without impact at the National Congress of Advanced Architecture and Construction 4.0
These are the main takeaways from the Rebuild 2022 technical conference talks.
03-05-2022
Fuente:
Finsa
- Autor:
Finsa
In the 2022 edition of Rebuild we have had the pleasure of participating in the National Congress of Advanced Architecture and Construction 4.0 through four talks in which we shared our perspectives on collaboration in product creation and technical development, as well as the application of new systems to promote non-impact buildings. If you could not be present, in this post we will give you a brief summary.
CO-DEVELOPED CONSTRUCTION. PETIT VILLAGE MADRID PROJECT
Through the case study of the Petit Village project by Reinventing Cities C40, we analyze a new way of conceiving the sector, and we do so with this example in which the city of Madrid opted for a contest in which co-creation was awarded.
Professionals from Finsa, TECTUM GM, Agvar BIM TEAM and the institutions involved (Madrid City Council and Community of Madrid) shared our ideas on the need to collaborate and how to draw up a co-created project. These are ideas that we are beginning to hear continually, and only through successes such as this initiative have we been able to outline a way of operating that has an easy and acquired logic.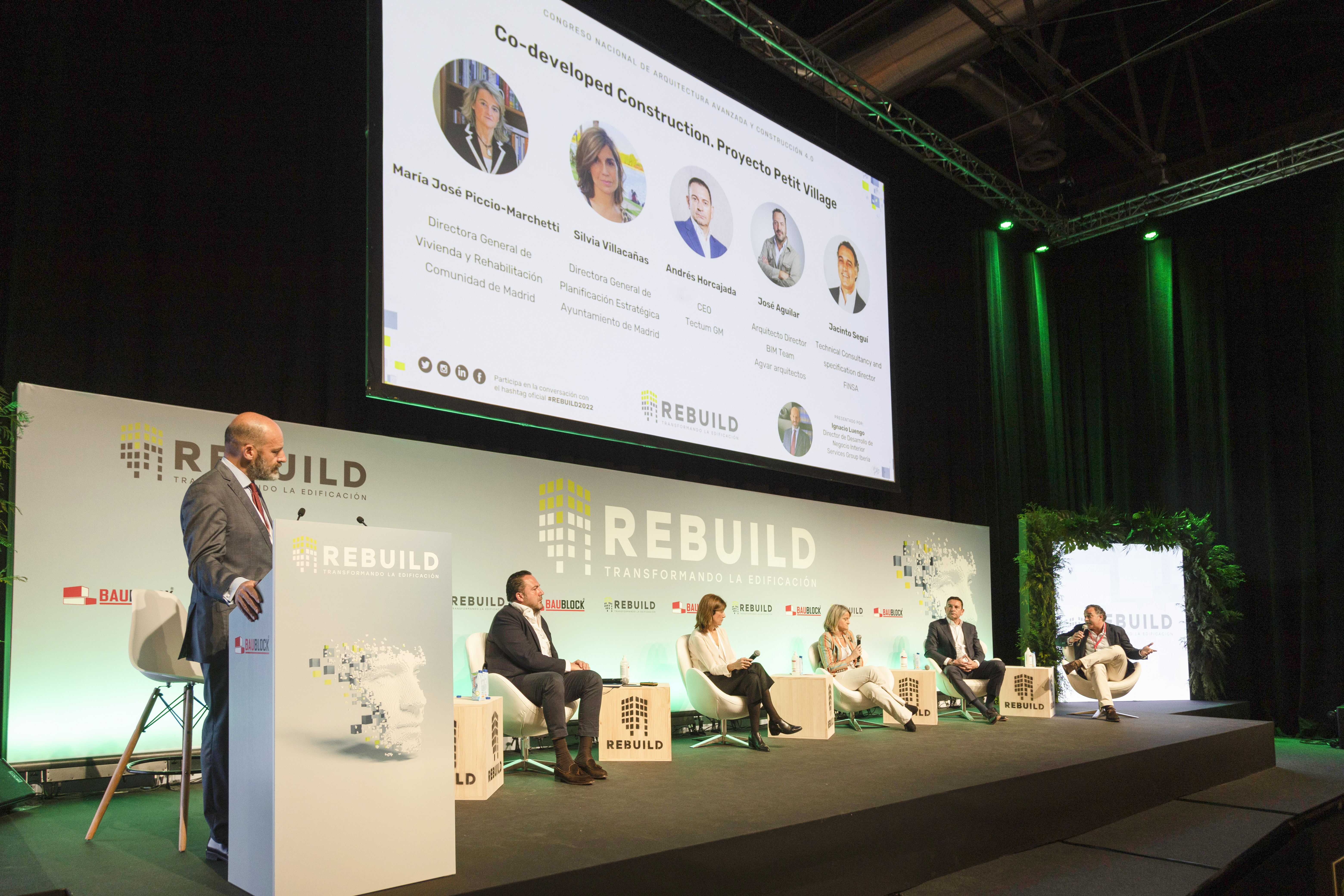 HOW TO DESIGN, MANUFACTURE AND MARKET AN INDUSTRIALIZED PRODUCT IN A COLLABORATIVE WAY
The case of Orixe, our outdoor furniture made with heat-treated wood, served as an example to explain how an industrialized product is designed, manufactured and marketed collaboratively. Professionals from Finsa and the Stone Designs architecture studio (co-developers of this product), together with Carrefour Property, detailed how the different agents (industrial designer, manufacturer and property owner) must work together to develop solutions and products in a more efficient and functional way. In this way we will be able to respond to the needs of the general public, from a B2B to a B2C.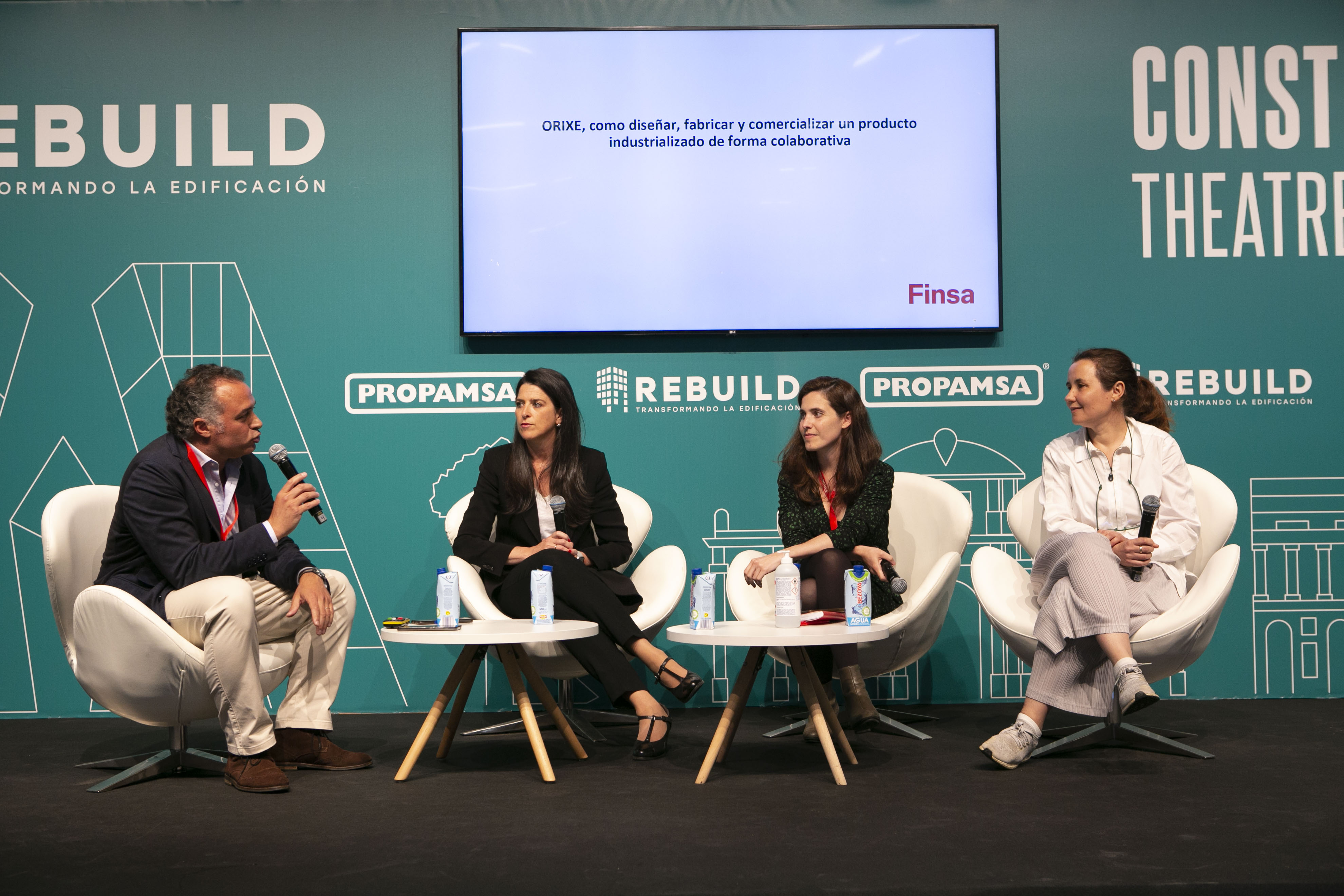 FINSA&SIMON CoLab, CO-CREATED AND CO-DEVELOPED PRODUCTS
Co-creation was undoubtedly a great protagonist of Rebuild with another proposal that we have presented together with our partner Simon: #Finsa&SimonCoLab. Thanks to this co-developed product, we have broken paradigms, aligning teams and seeking common goals: to make the work of habitat and interior design professionals easier. As a result of this collaboration, we have designed an architectural mural that, through a Plug&Play system, allows us to have a technical wood solution that incorporates a high-efficiency lighting system.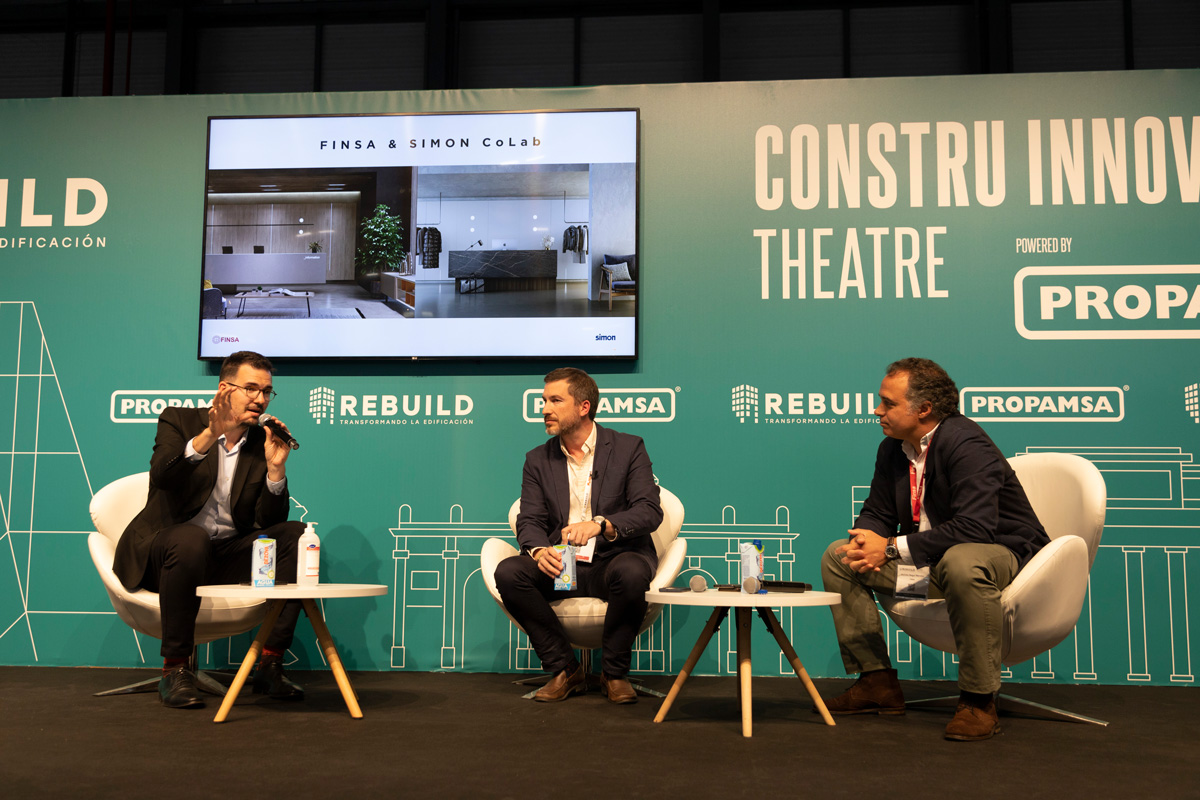 BUILDINGS WITHOUT IMPACT
BAC Engineering Consultancy, Cradle to Cradle Innovation Institute and Finsa explain how it is possible to design and build a zero-impact building, extending its active life and even generating new business models. How can this premise be guaranteed? Thanks to a design that starts from scratch with circularity, considering the dismantling, unpacking, reuse and energizing of architectural projects.