Create infinite possibilities
New trend in furniture
and home coatings
Suitable for all
types of furniture

In recent years, a new trend has been established in the field of furniture and interior design that brings a fresh and different aspect to the spaces we inhabit: the quarry, slotted or stick effect.

The vertical lines or geometric shapes and in different formats and distances, are increasingly present on the fronts and surfaces of the current furniture.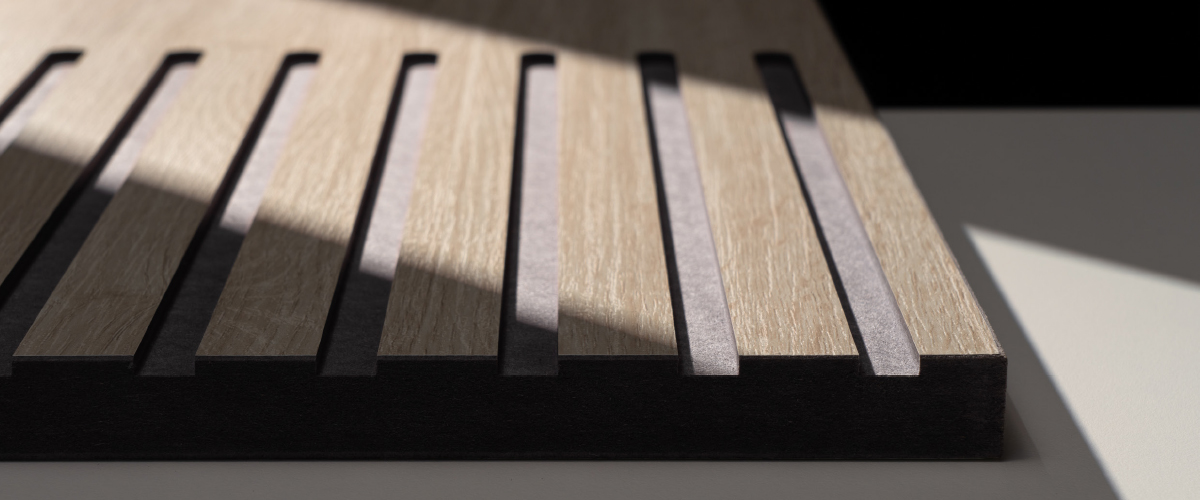 Different surfaces with thousands of options
Thanks to the material provided by Finsa, Black Fibracolour and Gray E-Z, which gives us the option of applying any of the decorative surfaces available in this catalog, the creative possibilities are infinite.

Starting from this base board and with the appropriate machinery, pieces can be designed for furniture and coatings of all kinds, both lines in different thicknesses, depths and distances; as different geometric, abstract or curved designs.

Today's technology even allows you to capture the most original drawings in the furniture.
Suitable for all types of furniture
This new trend can have a presence in different parts of the house and in various pieces of furniture. Thus, as soon as we access the house we can find these unique surfaces in the receiver furniture. Already in the living room, the hypertextures generated with this technique fit perfectly into television furniture, sideboards or showcases. Likewise, they can enter the bedroom, giving rise to a leader of the most original or a comfortable or closet doors other than usual.

Applications
Sideboards

Showcases

Fronts of cabinets and/or drawer

Bed headers

Panels

Lorem ipsum dolor sit amet consectetur adipiscing elit platea, dictumst lectus libero phasellus ultricies maecenas sociosqu, mollis porta turpis fermentum senectus mi pulvinar.

Auxiliary